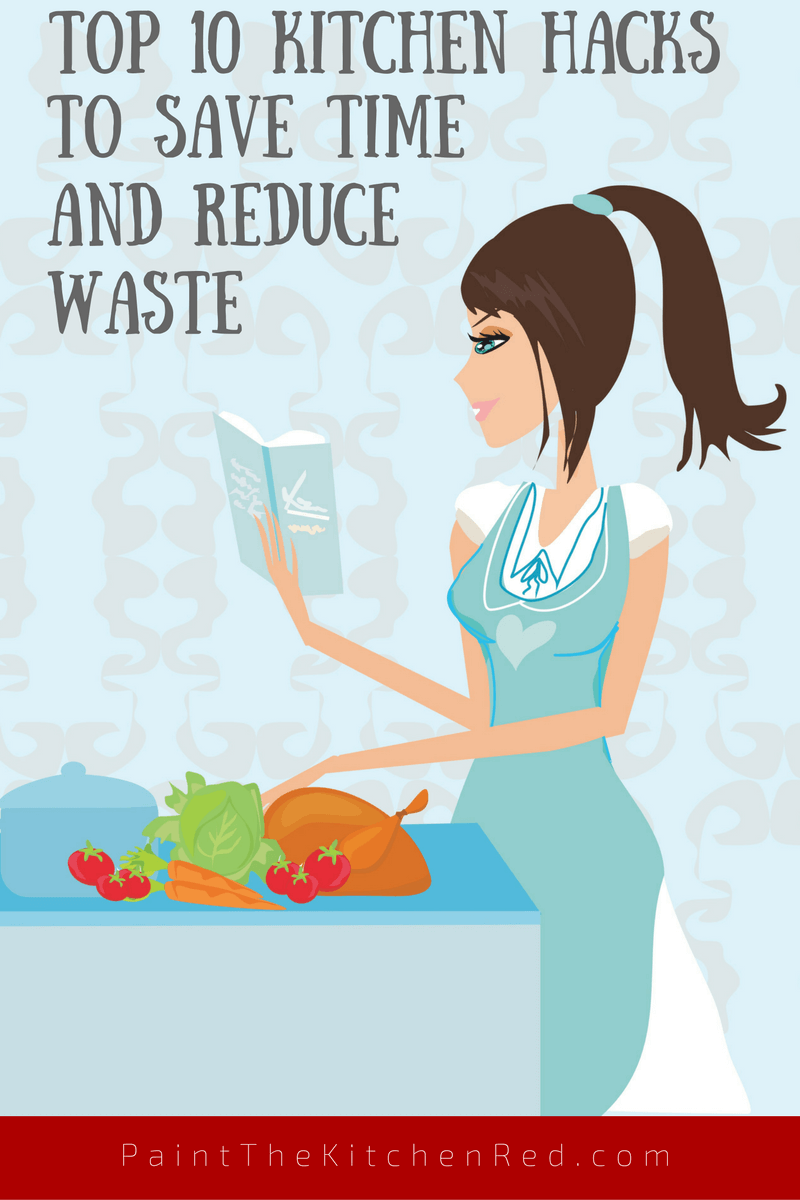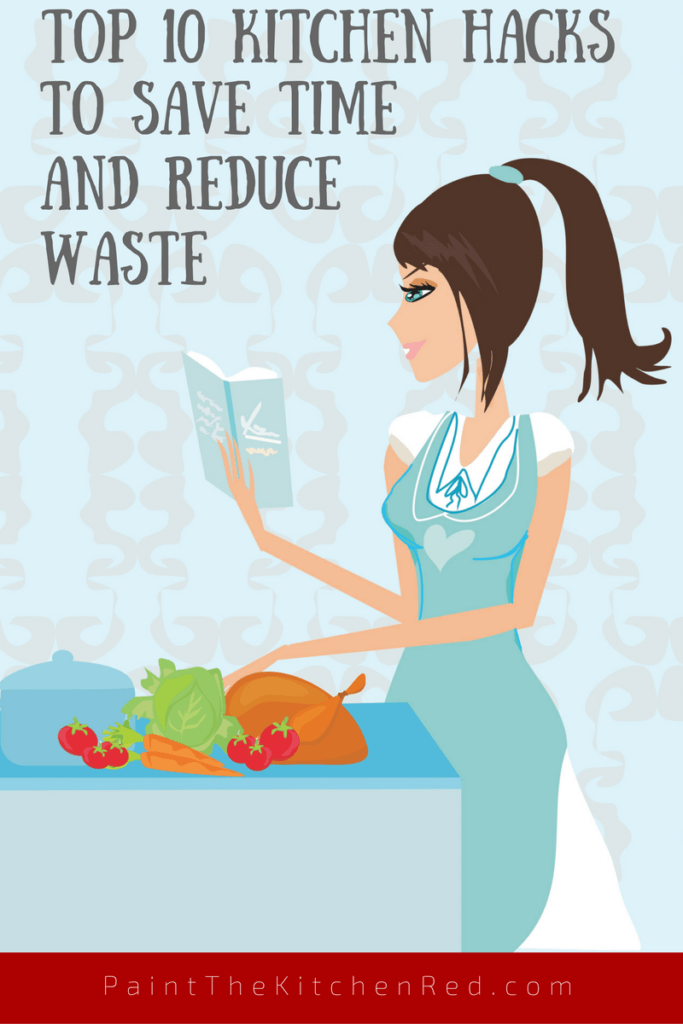 This is my first post that's not a recipe. I'm excited to share with you my favorite kitchen hacks. I use so many shortcuts and time savers in the kitchen that have just become second nature to me. I've picked up many of these kitchen tips because I've become more conscious about waste. It kills me when I have to throw something out because it's unusable or gone bad. Other kitchen tips come from a desire to save time.
It was really hard to narrow down the kitchen tips and tricks that I've learned over the years to just 10! I have a feeling this will be the first of many posts that I will share about kitchen hacks. So here are the first 10 in no particular order:
1. Use Aluminum foil to cover unused burners while cooking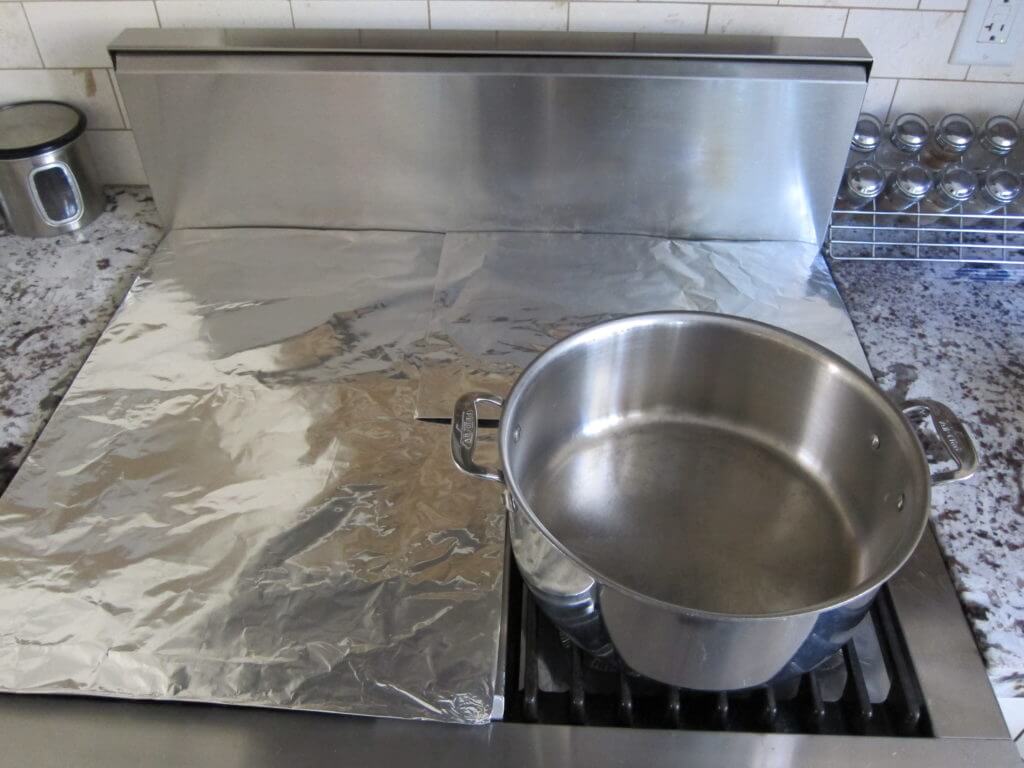 I'm a messy cook and the types of food I cook tend to splatter, so this kitchen hack is one of those things I do just instinctively every time I cook. I have a quadruple layer of heavy duty aluminum foil that is sized to cover my back burner and another one to cover the front and back burner. When I'm cooking on the front burner, I put these sheets over the remaining burners, and it saves me so much time when I'm cleaning up because I just quickly wipe down the foil, fold it up and put it away for next time. I use the same foil many times before I have to replace it.
2. Use Baker's Grease to grease baking pans for easy removal of cakes.

Using spray oil or butter just didn't cut if for me especially when I was baking Bundt cakes. I discovered this amazing miracle kitchen hack called Baker's Grease and I use it to grease my pans for any type of cake, like this chocolate cake. It's really easy to make and it can keep in the fridge for months. I make a batch and put it in a bottle in the back of my fridge. Just mix equal parts of all-purpose flour, vegetable shortening and vegetable oil. So you could do a half teaspoon of each if you just wanted it for a one-time use or use a tablespoon or two of each if you wanted to make a larger quantity, and store it in the refrigerator.
3. Brown onions faster by covering the pot with a lid.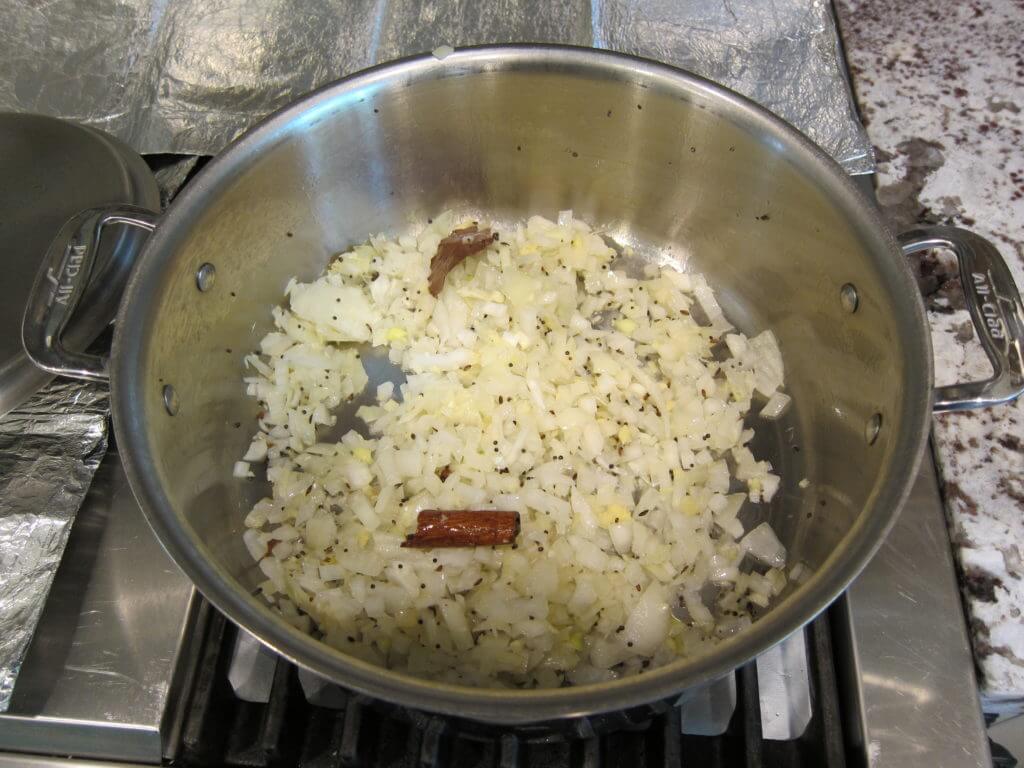 Many of the curries I make require browning onions, garlic and ginger to a deep golden brown. Curries like Indian Chicken Curry taste better when the onion mixture is browned to just the right shade of golden brown. I feel it's essential to a good curry, but the downside is that it can take a long time. I usually leave my pan uncovered but if I'm in a rush, I cover the pan while the onions are browning. But it's very very important to keep an eye on the onions and stir them frequently, because they can burn quickly. I speak from experience! It's not fun when a time-saver becomes a time-waster!
4. Cut brownies cleanly with a plastic disposable knife.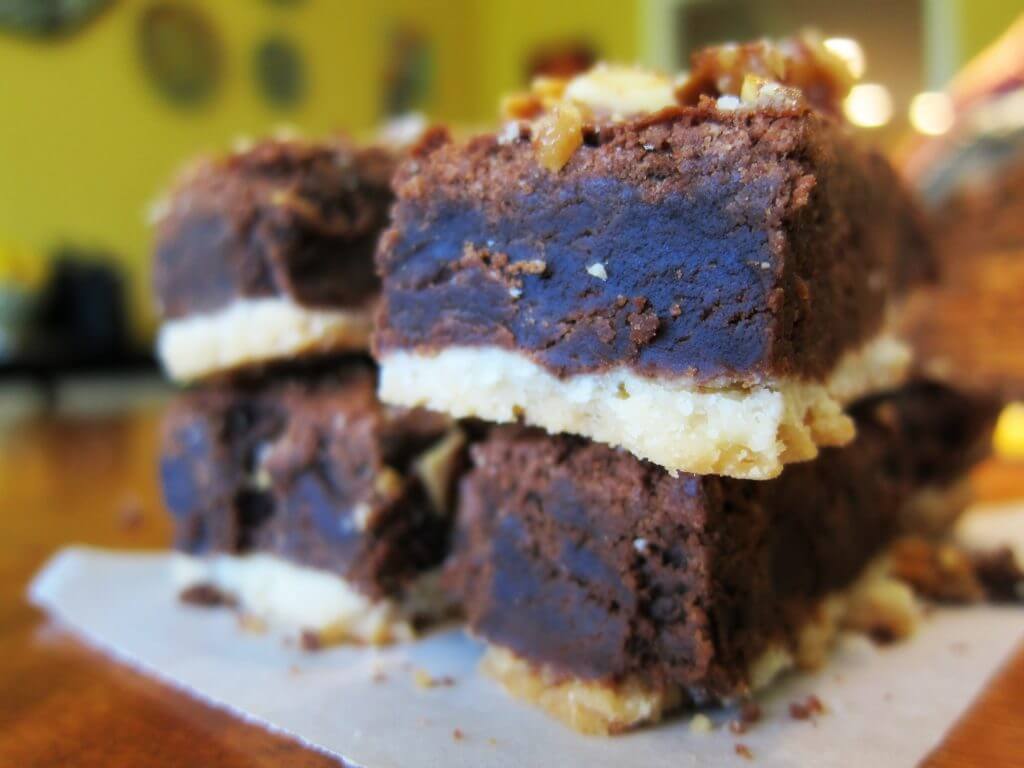 Have you ever made a batch of brownies and tried to cut them with a regular knife and they break apart and become a mess? All that work, and they aren't presentable. Of course my kids are very happy, because they get to eat all the ugly pieces! I read about this kitchen hack a few years ago, and now I always keep a disposable plastic knife in my utensil drawer to cut the brownies into clean squares. Try it the next time you make brownies, maybe these almond brittle brownies.
5. Keep herbs fresh by placing them in a glass jar halfway filled with water.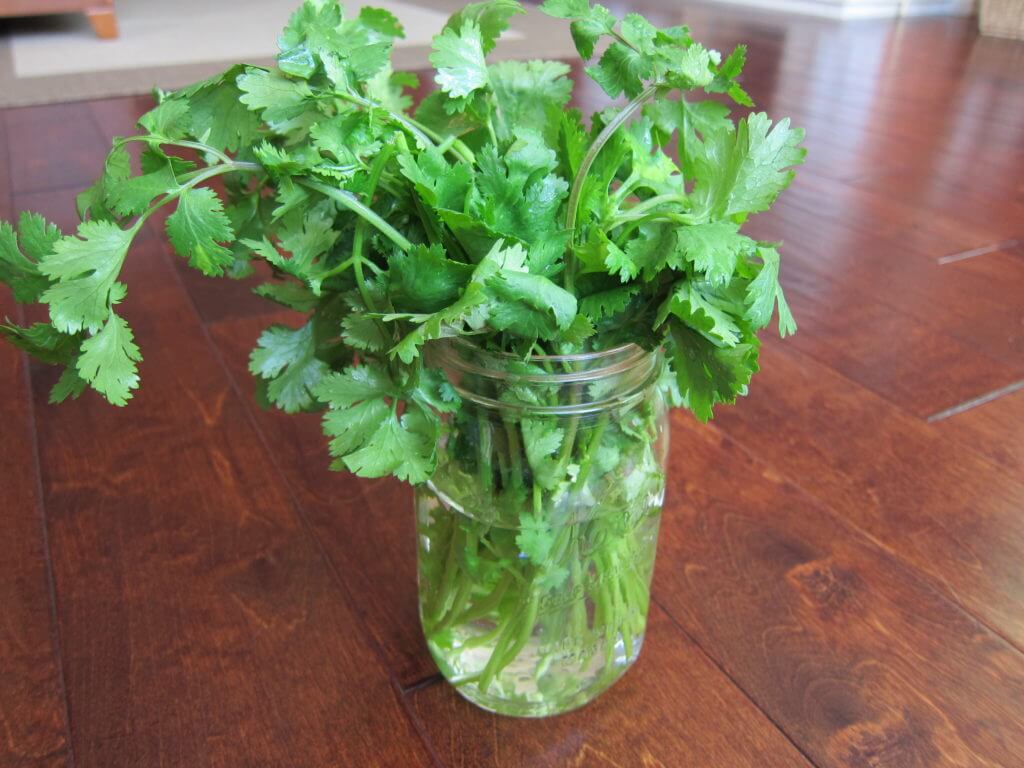 Have you stored fresh herbs in the refrigerator and ended up having to just throw them out because they got wilted and soggy? It's happened to me too many times. I now keep fresh basil, cilantro and other fresh herbs in a glass jar with water and they stay fresh longer than in the fridge. I refresh the water every few days. And the added bonus is that I don't forget about them.
6. Use white vermouth instead of white wine for cooking.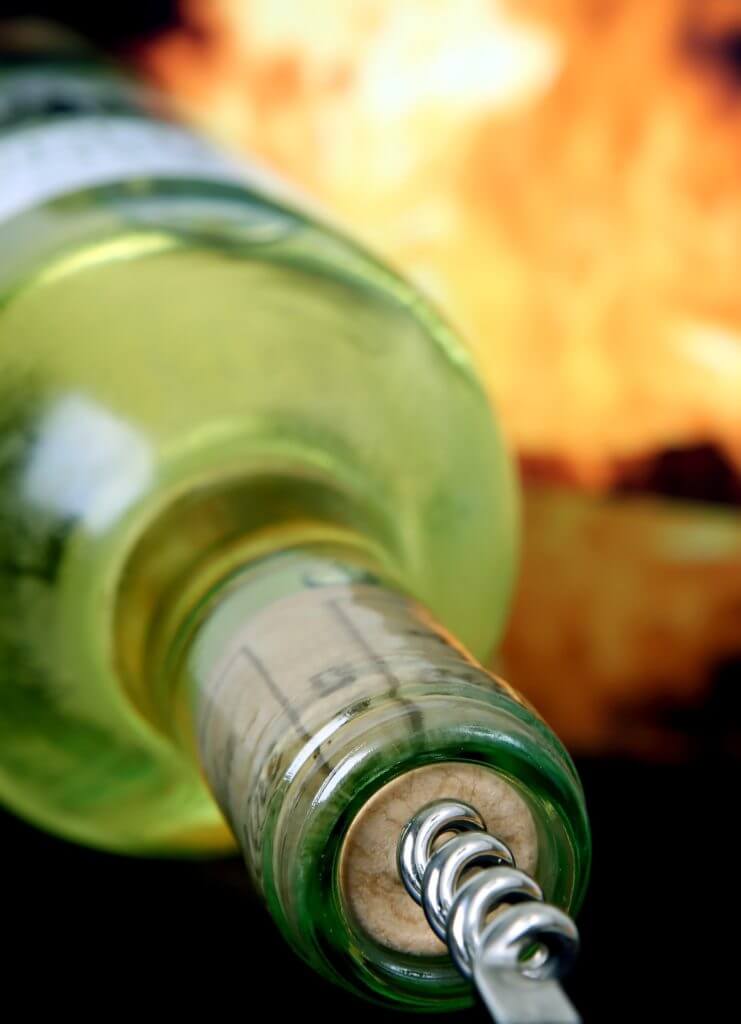 An opened bottle of white wine just doesn't keep well and so when a recipe calls for white wine, I usually don't have any on hand. But I don't want to open a new bottle just for a recipe, so I use the same quantity of white (dry) vermouth to substitute for the white wine. Works great and it's more economical. A bottle of cheaper quality vermouth costs much less than a decent bottle of white wine.
7. Store mushrooms in a paper bag in the refrigerator to keep them fresh.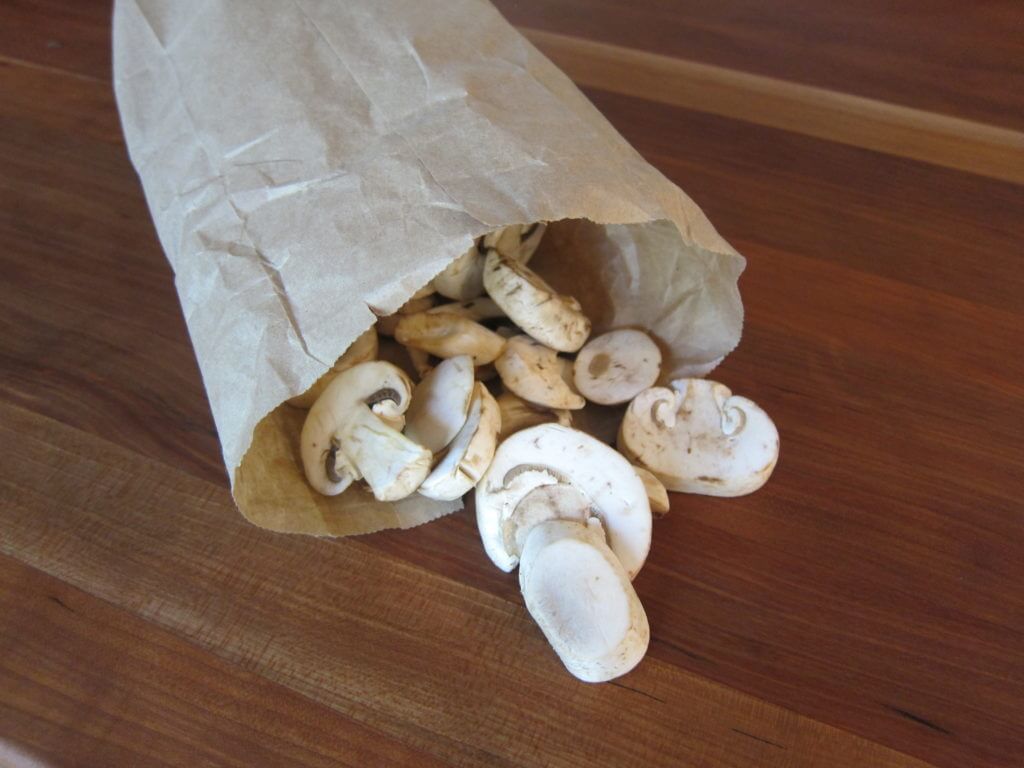 I love using mushrooms in my dishes but mushrooms get slimy and go bad easily. I usually try and use the entire container in a recipe but once in a while I will have leftover mushrooms. I've found the best way to store them is in closed paper bag in the produce drawer of the fridge. The paper bag absorbs the moisture released from the mushrooms without drying them out. They last an extra few days compared to leaving them in a regular container.
8. Use milk + vinegar to make your own buttermilk.

There are many times when I want to make buttermilk biscuits or pancakes on a weekend and I don't have enough buttermilk on hand. To make 1 cup of buttermilk, pour 1 tablespoon of white vinegar into a measuring cup. Add enough milk to the measuring cup to make 1 cup. Let the mixture sit for about 10 minutes and it's ready to be used in your recipe.
9. Add a small piece of bread to brown sugar to soften it.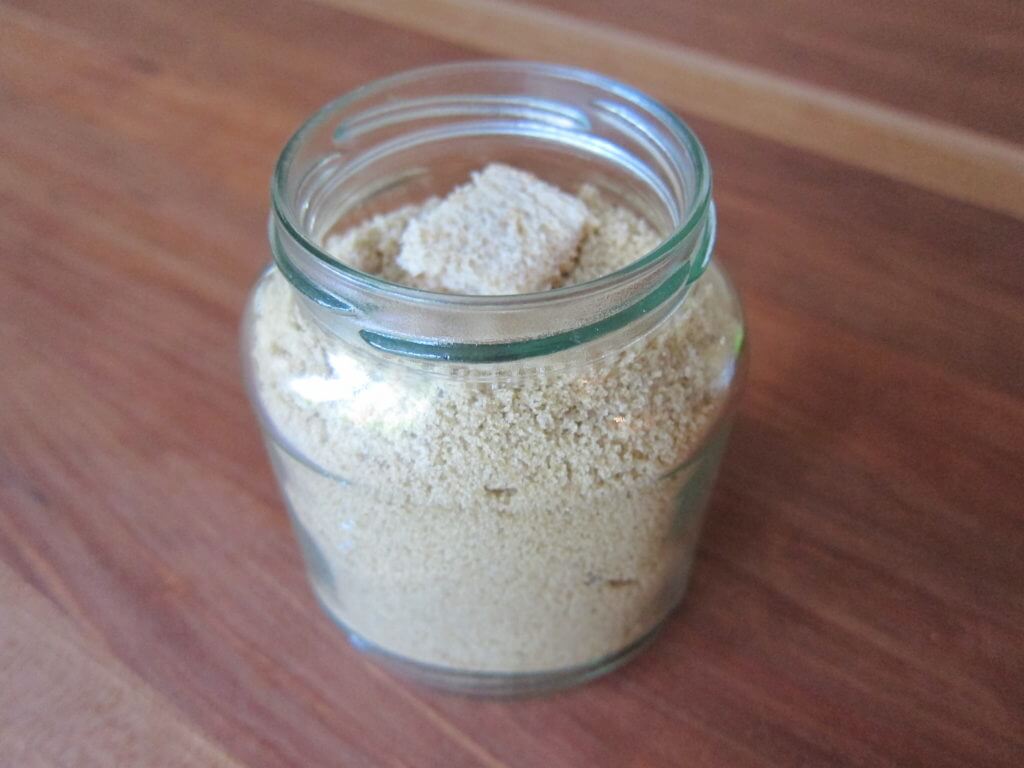 Hardened brown sugar is a pain to use in recipes. I used to microwave brown sugar to soften it before adding it to recipes. But I've found that adding a piece of bread to the brown sugar keeps it from getting hard. If you have hardened brown sugar, add the bread to the brown sugar and store in a sealed container. The sugar will soften in a day or two, and be ready to use. And although you might think that the bread will become moldy, it doesn't. It might dry out, in which case you can just replace it.
10. Use a silicone spatula to make scrambled eggs.

For years I used a regular spatula or a large wooden spoon to make scrambled eggs. These utensils would leave behind a thin layer as I scrambled the egg, and there would be dried up bits of scrambled egg left on the pan. A silicone spatula does a much better job of lifting and folding the eggs and leaves the pan super clean. Less work and less waste!
I hope you can take away some of these kitchen hacks to help you out in the kitchen.What favorite tips do you have to share? Let us know!