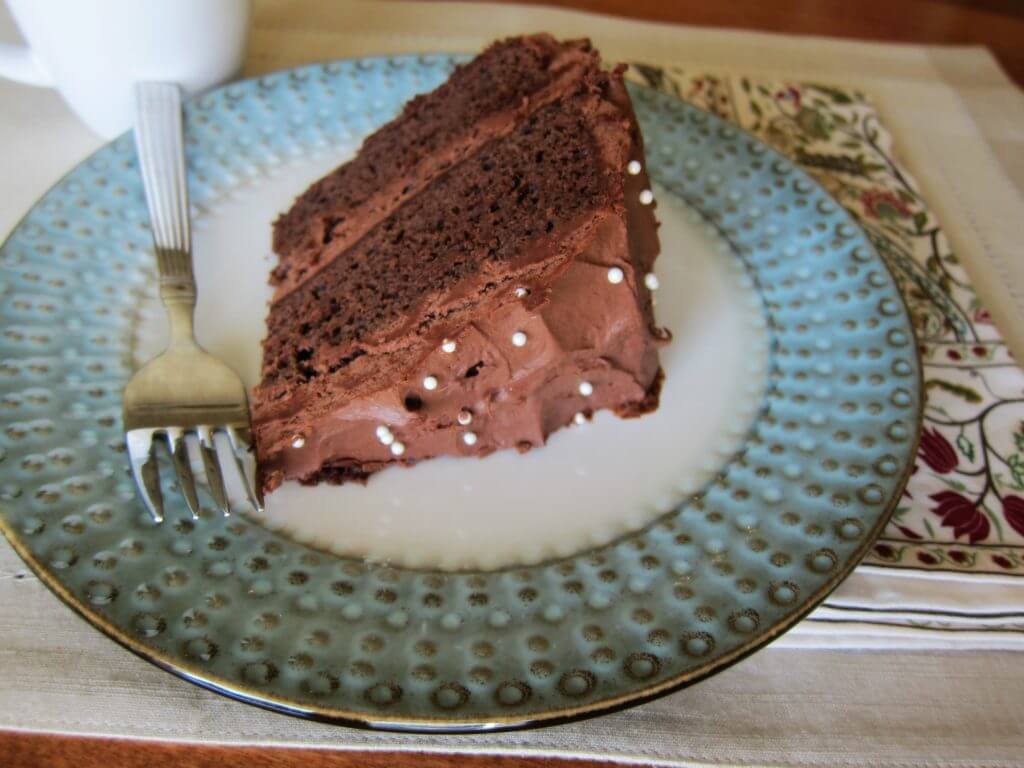 This Coca Cola Cake should be called Fifteenth Birthday Cake at my house because it's what I've baked for both my daughters' fifteenth birthdays. By request. Everyone in my household is a huge chocolate cake fan! Except me. I do like chocolate cake, but it's not my favorite. I'll take cheesecake or coconut cake or any Indian dessert any day. But I have to admit that this Coca Cola cake is rich, moist and absolutely delicious. Having lived in Atlanta Georgia, which is the home of Coca Cola, I have a special connection to this cake and its southern roots. By the way, this cake does not taste of Coca Cola; the Coca Cola just makes it airy and moist!
As you may have guessed by now, the cake calls for Coca Cola and so does the frosting. I also like this cake because it's not overly sweet. Some chocolate cakes are just too sweet for my taste, even though I love sweets! And don't use Diet Coke for this recipe because there's nothing diet about this recipe, so it wouldn't be worth it! This indulgent Coca Cola cake is definitely a special occasion cake for a birthday or the holidays. You can go simple with the decorating, the cake just shines by itself. If you wanted to simplify things, you could bake it in a rectangular dish and make it as a sheet cake.
And one note about the unsweetened chocolate that you use. Most bakers agree that you should buy the best chocolate you can afford. I have mostly used grocery store Bakers brand chocolate in my baking, but there are chocolates out there that are much better quality and richer. Do they make a difference? They do, but they can be expensive! Read about this real baking chocolate taste test by Ree Drummond (The Pioneer Woman.)
I would recommend making the frosting a day ahead of time; you can refrigerate it and then bring it to room temperature the next day. The recipe yields more frosting than you'll use to frost the cake. Store leftovers in the freezer and defrost in the fridge. Whip it up before using.
Coca Cola Cake Frosting Ingredients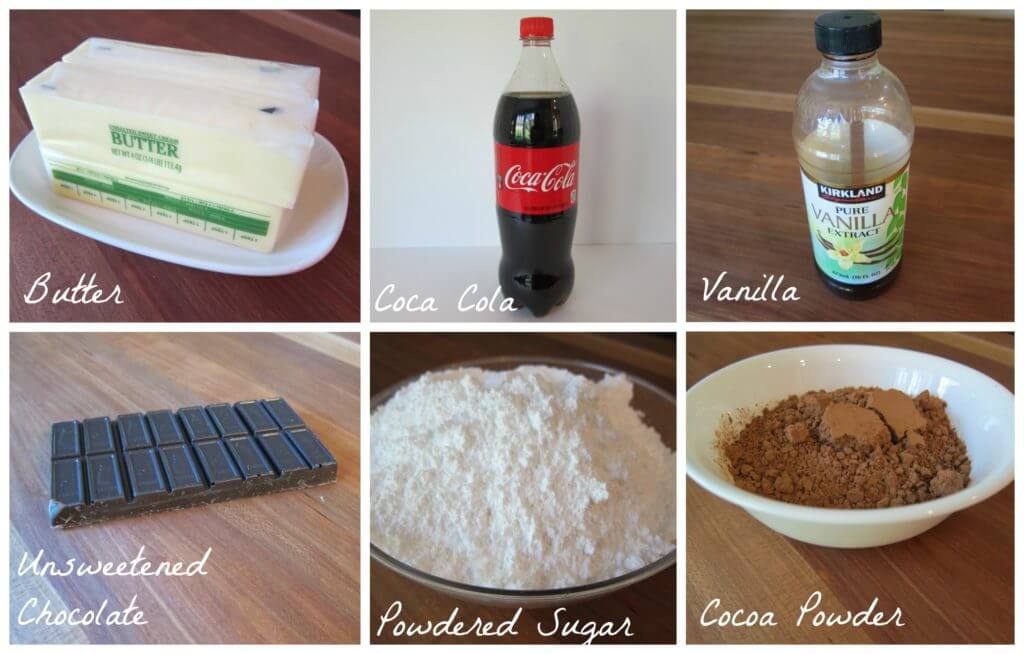 Coca Cola Cake Ingredients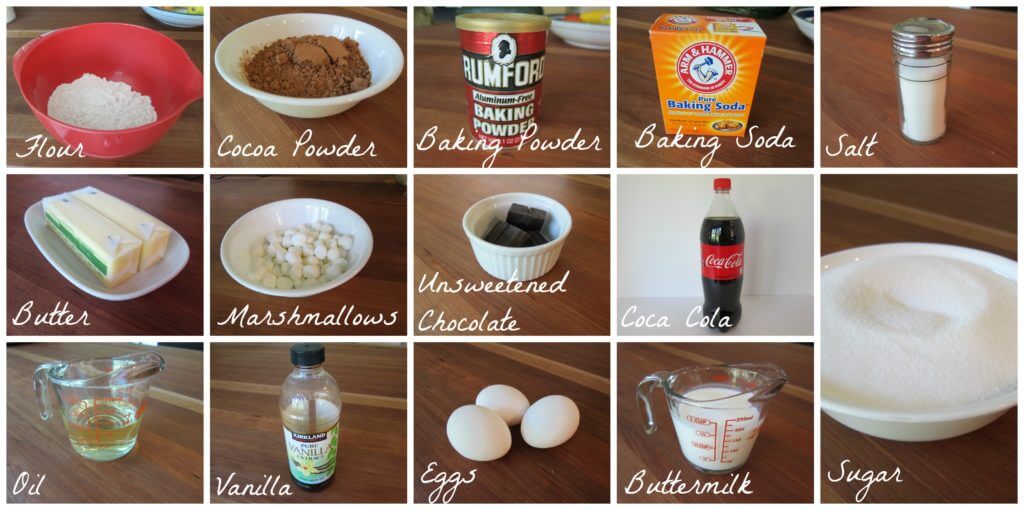 Coca Cola Cake Frosting Stages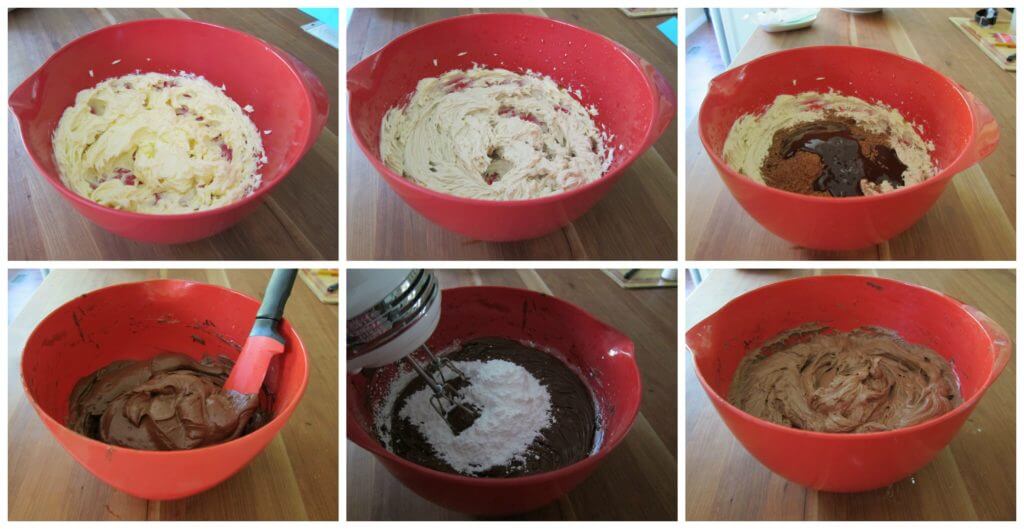 Stages of Making Coca Cola Cake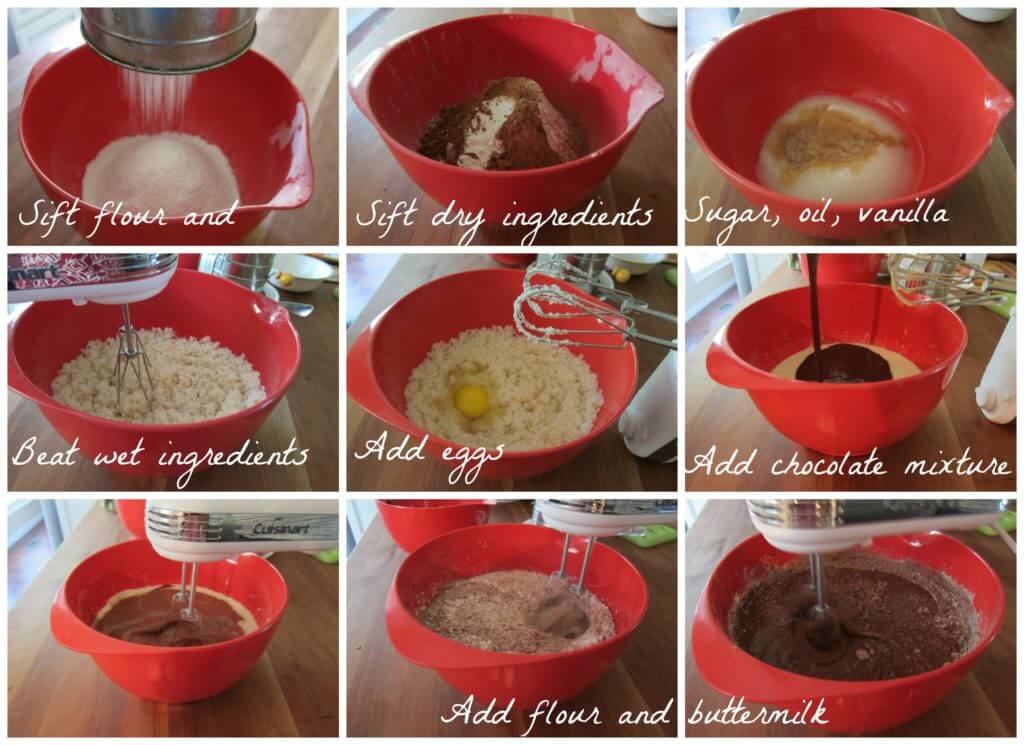 Coca Cola Cake Assembly and Decorating
And finally decorating this fabulous cake. Now try to resist doing a taste test at every step; not an easy task!! :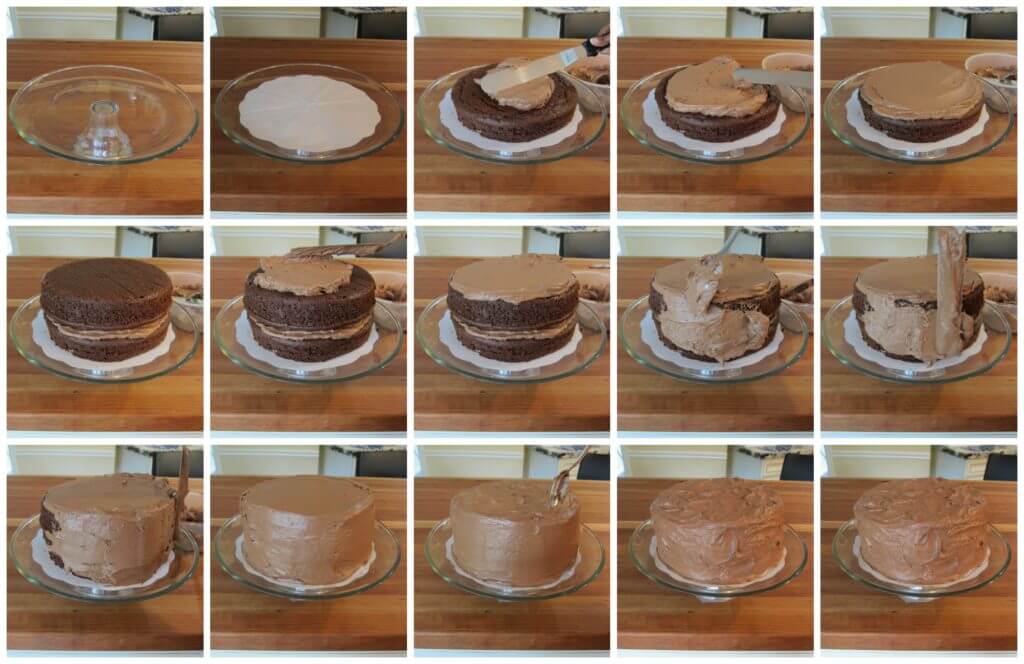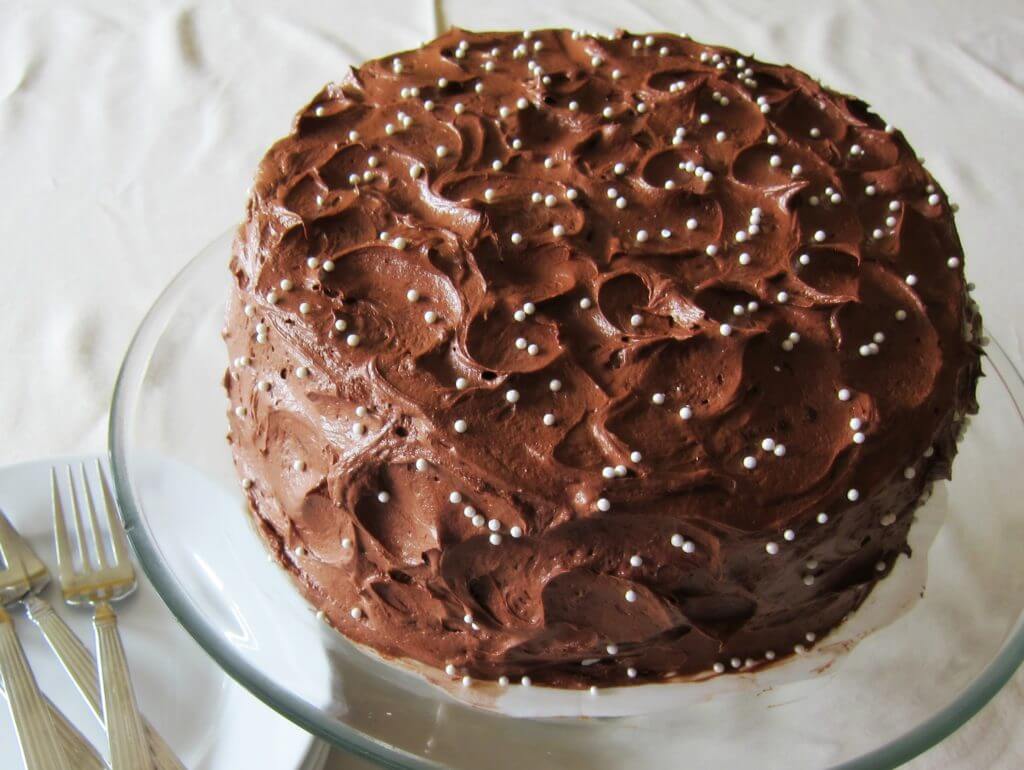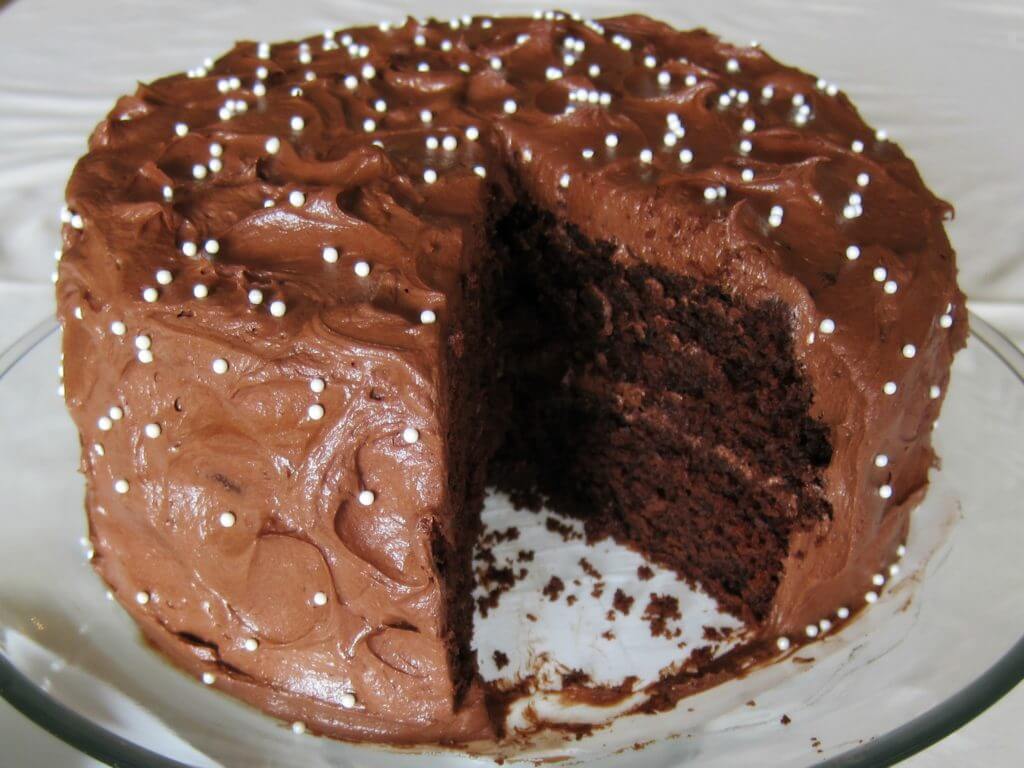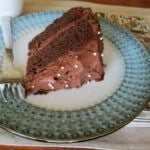 Coca Cola Cake
This Coca Cola cake is a chocolate cake that is deliciously rich and indulgent, perfect for a special occasion like a birthday. It the ultimate treat that's sure to please any chocolate lover!
Ingredients
Ingredients for Coca Cola Cake
Ingredients For the Coca Cola Frosting
2

cups

butter

(4 sticks)

1/2

cup

Coca Cola

1/2

tsp

vanilla

1

cup

cocoa powder

4

oz.

unsweetened chocolate

melted

1 1/4

lb

powdered sugar
Instructions
Directions For the Coca Cola Cake
Preheat oven to 325 degrees Fahrenheit.

Grease and line two 9-inch metal cake pans with parchment paper.

Sift together flour, cocoa powder, baking powder, baking soda and salt. Set aside.

Melt butter in a small saucepan over medium heat.

Add marshmallows and stir until melted.

Add chocolate and stir over low heat until melted.

Add Coca-Cola and stir; turn off heat and cool for 10 to 15 minutes.

Beat sugar, oil and vanilla in a large bowl using an electric mixer on medium speed.

Add eggs one at a time, beating well after each addition.

Add cooled chocolate mixture and beat on low until combined.

Alternately add in flour mixture then buttermilk, in batches, mixing well after each addition and beginning and ending with flour mixture. Scrape down sides of bowl after each addition.

Divide batter between the two cake pans.

Bake 40 to 45 minutes or until a toothpick inserted in the center comes out clean.

Cool completely on wire racks.
Directions For the Coca Cola Frosting
Cream the butter in bowl using an electic mixer until light and fluffy.

Add Coca-Cola and vanilla; Mix until combined.

Mix in cocoa powder and melted chocolate until smooth, scraping down sides of bowl.

Beat in powdered sugar, in batches, on low speed.

Scrape sides of bowl.
To Assemble Coca Cola Cake
Line a cake tray or plate with parchment paper.

Place 1 cake layer on the center of the parchment.

Place about 1/3 to 1/2 cup frosting on the top and spread with an offset spatula.

Place second layer on top of first layer and repeat.

Frost the sides of the cake to ensure full coverage and no cake shows through.

Using the back of a teaspoon, create swirl patterns on the top and sides or using an offset spatula, smooth the top and sides.

Decorate with sprinkles or chocolate shavings if desired.
Notes
Don't use Diet Coke.
Allow cake to cool completely before frosting.
Frosting may be made a day or two ahead of time and refrigerated. Bring to room temperature before frosting.
Thank you for visiting Paint the Kitchen Red. All photos and content are copyright protected. Please don't use any content without prior written permission. If you've made this recipe and would like to share it with your friends, please link back to this recipe. Thank you!