You can cook frozen shrimp in the air fryer without having to thaw them. The shrimp comes out tender and plump. You can make frozen shrimp in less time than it takes to thaw them and bake them in the oven or fry them.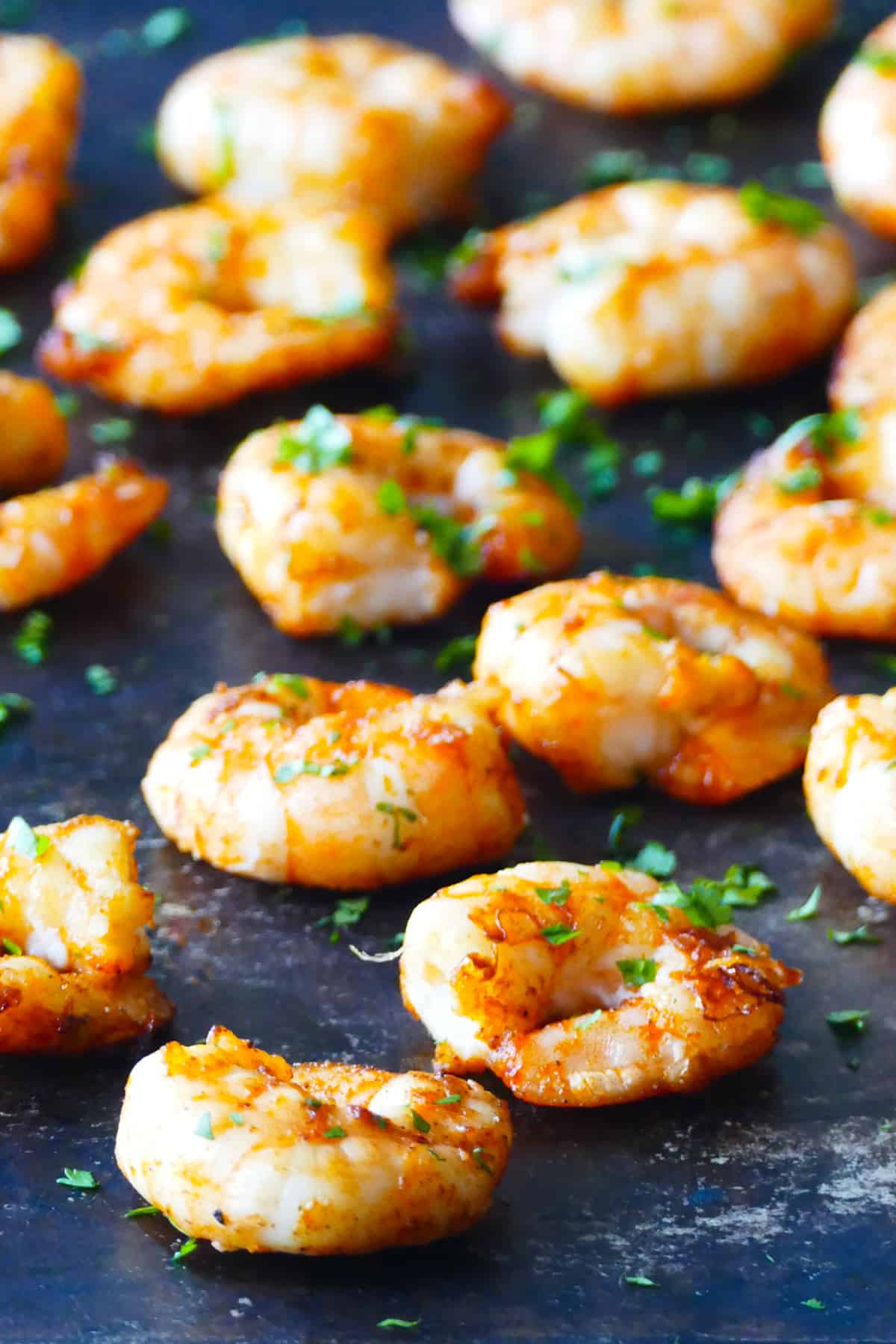 This post contains affiliate links. As an Amazon Associate, I earn from qualifying purchases. Please read the disclosure.
Cooking Frozen Raw Shrimp in the Air Fryer
I love the air fryer for its impressive ability to cook frozen foods! It's a quick and really effective way to get perfectly cooked frozen foods.
Some frozen foods that I've shared before are frozen chicken tenders, frozen chicken wings, taquitos, french fries, and air fryer tater tots.
When it comes to shrimp, my first choice is to use thawed or fresh shrimp. But on busy weeknights, it's sometimes hard to find the time to thaw the shrimp.
I decided to try cooking the shrimp from frozen but I wasn't sure how it would turn out. I was pleasantly surprised by the results of this air fryer shrimp recipe. It's a good option when you're pressed for time.
Air Fryer Frozen Foods
With air fryer snacks from egg rolls to french fries, and chicken nuggets to frozen pizza, you may have a hard time deciding what to make from this collection of quick and easy air fryer recipes.
GET RECIPE DETAILS
You can use frozen raw shrimp or frozen precooked shrimp with this easy recipe. If you're making frozen precooked shrimp, you'll need to cook for a bit less time.
I use peeled and deveined shrimp but you can use deveined, shell-on or tail-on shrimp too.
This air fryer cooking times chart gives you information about how to cook all kinds of foods including meats, fish, vegetables, and frozen foods.
Tips For Perfect Air Fryer Frozen Shrimp
---
Thawed or Frozen
Option 1: Defrost before air frying
I prefer to defrost frozen shrimp before cooking it. To thaw the shrimp, remove them from the freezer and place them in the refrigerator overnight.
If you forget to thaw the shrimp overnight, put the bag of frozen shrimp in a large bowl and fill it with cold water. Place a plate over the shrimp to keep it submerged. The shrimp will thaw in 20 minutes.
Pat the shrimp dry before adding any spices.
Option 2: Air fry frozen shrimp
However, you don't need to defrost the shrimp before air frying. Instead, you can air fry shrimp straight from the freezer.
Rub the shrimp with the spices while frozen.
---
Preheat
For best results, preheat the air fryer before air frying the shrimp.
Spices
I like to use onion powder, garlic powder, cayenne (or paprika), salt, and pepper. You can choose to use your favorite seasoning, including
How Long to Cook
The cook time will depend on the size of the shrimp. I use larger shrimp labeled as jumbo shrimp (21-25 per lb.) and cook for 6 to 9 minutes. The amount of time for large size shrimp (26-35 per lb.) or medium shrimp (36-50 per lb.) may be slightly less.
Every air fryer will vary. The first time you make frozen shrimp, monitor the shrimp 2 minutes before the cooking time is up. Adjust the recipe as needed for perfect shrimp.
Shrimp is done when it's no longer transparent. When it's cooked, it turns opaque white with speckles of pink and becomes C-shaped.
When overcooked, it becomes chewy and O-shaped. Find out more about how you can tell when the shrimp is cooked.
Frozen Raw – 6 to 9 minutes
Frozen Fully Cooked – 4 to 5 minutes
Thawed Raw – 5 to 8 minutes
Frozen Breaded (butterfly shrimp, popcorn shrimp) – 7 to 10 minutes
Cooking Tips
Spray the basket with some oil spray before adding the shrimp.
Avoid stacking the shrimp. Place the frozen shrimp in a single layer and don't crowd them. This allows the hot air to circulate and cook the shrimp evenly.
Shake the basket or flip the shrimp halfway through the cooking time.
🍴 SERVING SUGGESTIONS
The shrimp can be served as a main dish in shrimp tacos, with chopped lettuce, tomatoes, and sriracha mayo.
Serve shrimp as an appetizer with cocktail sauce or your favorite dipping sauce such as remoulade, or tartar sauce.
As a quick dinner idea, serve on top of a salad for added protein.
Add a squeeze of lemon juice to the shrimp for a refreshing, tangy taste.
FAQS
---
What if the shrimp are frozen together?
If the shrimp are frozen together, let them thaw a bit until you can separate them or thaw them completely, as shown in the tips above.
What brand was used in this air fryer recipe?
I used Kroger store brand for this recipe. But you can use different brands.
What air fryer brand was this recipe tested with?
This recipe was tested using a Cosori air fryer.
Can I reheat leftover shrimp in the air fryer?
Reheating shrimp can cause them to become tough and chewy. But if you end up with leftover shrimp, store them in an airtight container in the fridge. Reheat shrimp at 320 degrees F for 2 to 3 minutes.
Ingredients for Air Fryer Frozen Shrimp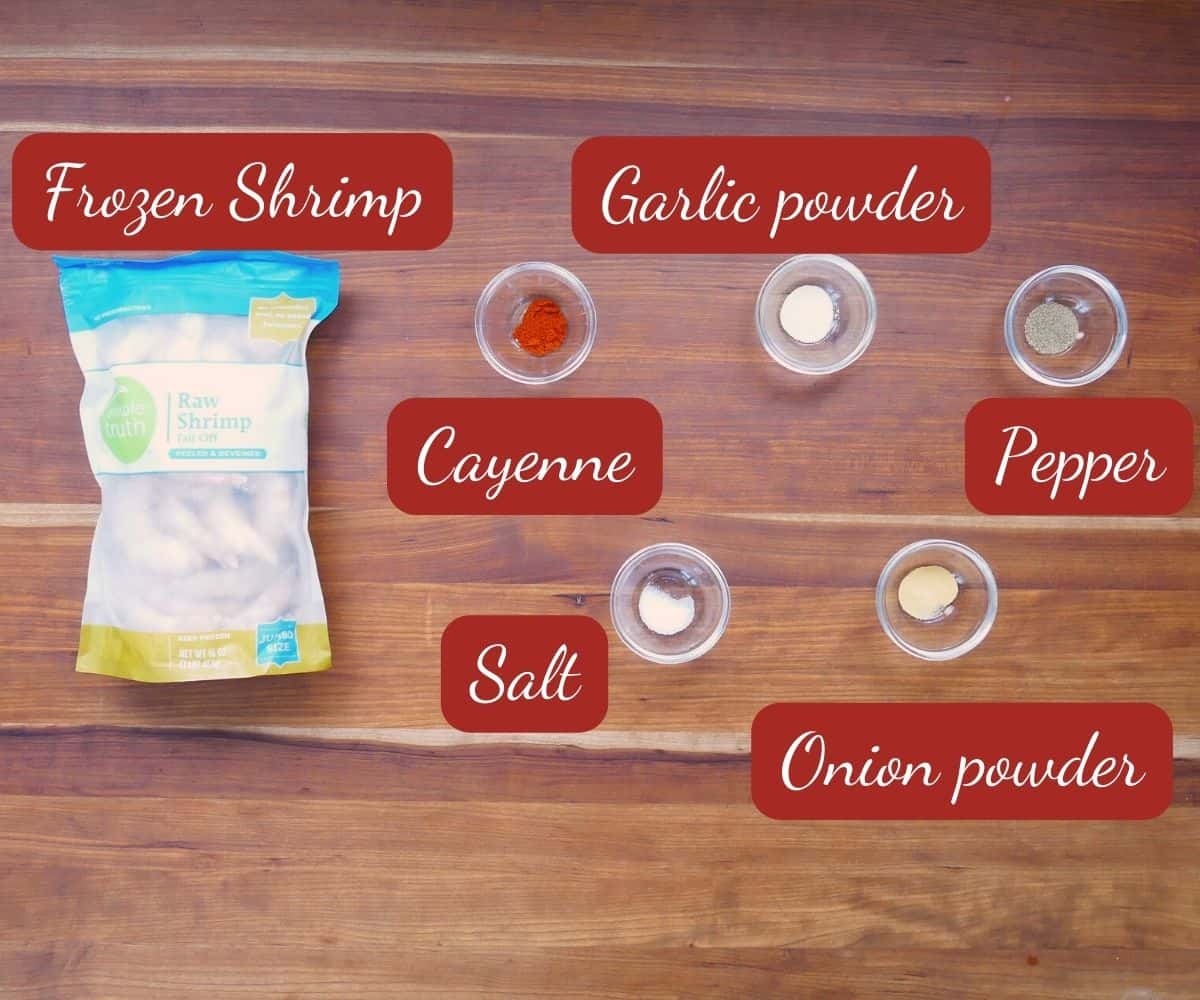 Shrimp
Cayenne pepper, chili powder, or paprika
Garlic powder
Black pepper
Salt
Onion powder
More details in the recipe card at the bottom of this post
How to Cook Frozen Shrimp in Air Fryer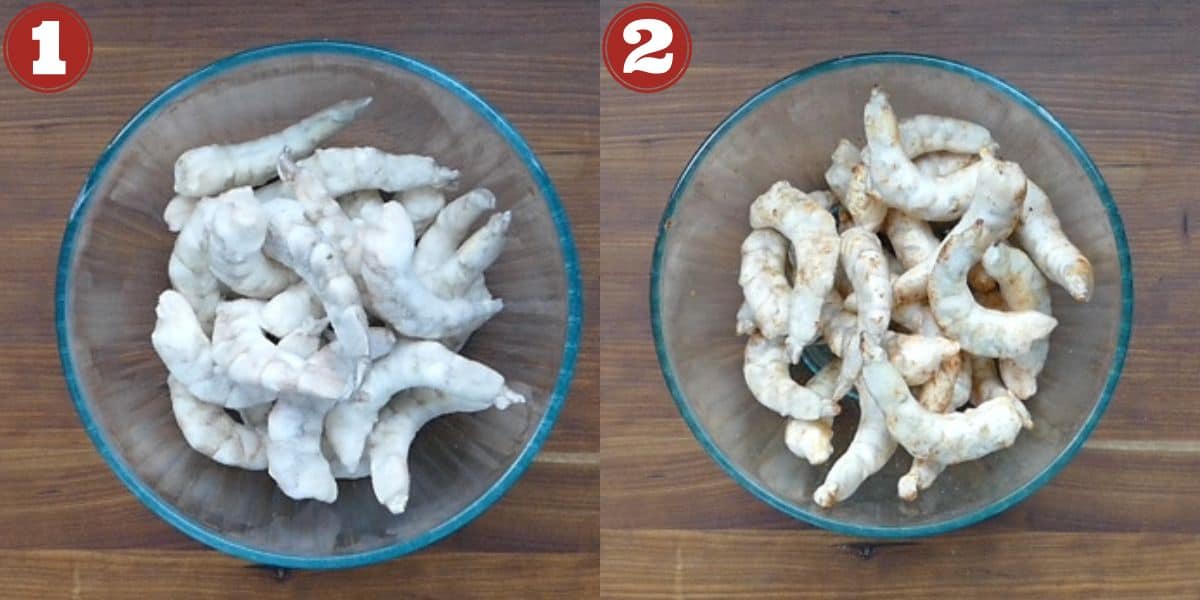 Place frozen shrimp in a mixing bowl
Coat shrimp with a spice mixture of chili powder or paprika, garlic powder, onion powder, salt, and pepper.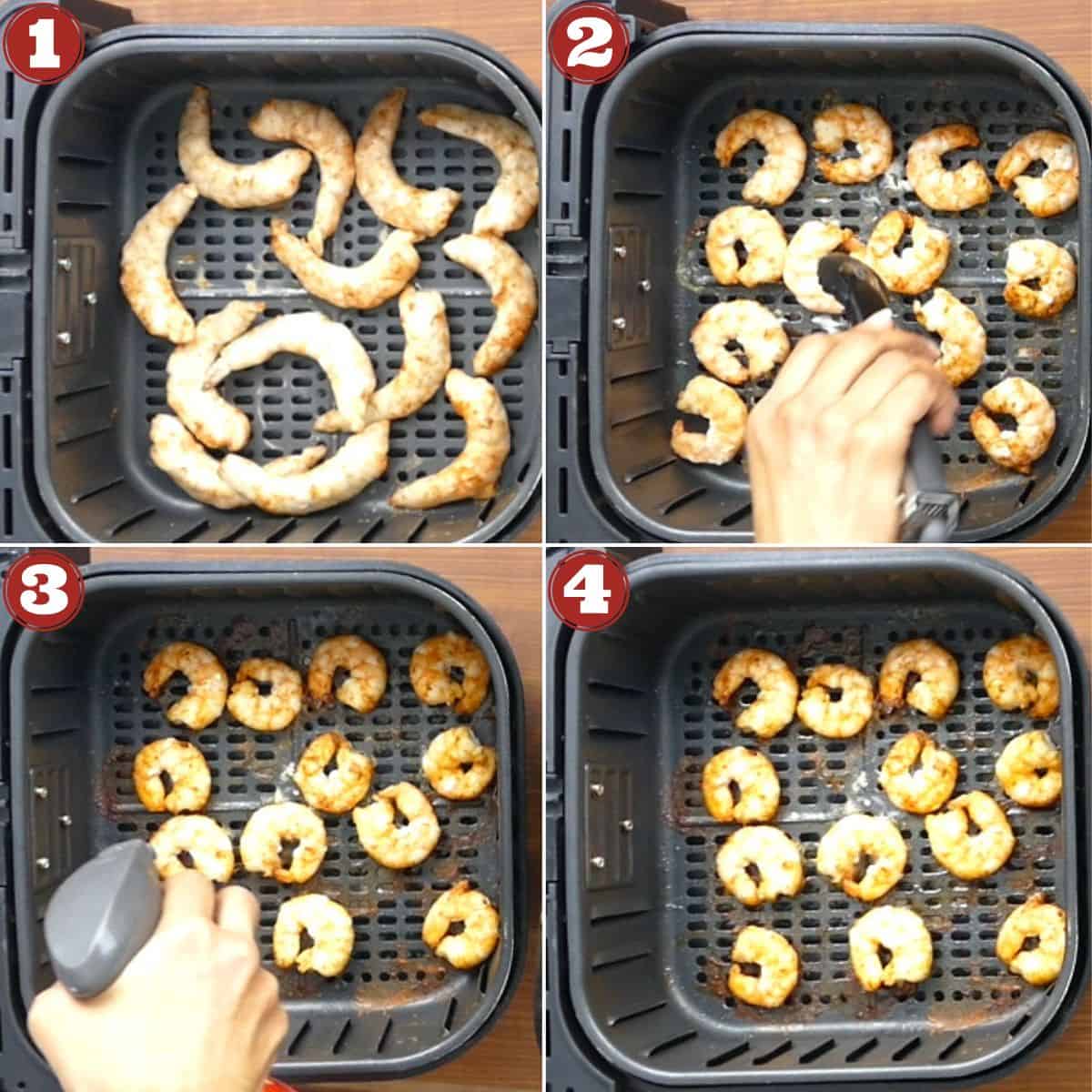 Coat the air fryer basket with oil and place frozen shrimp in the air fryer basket.
Flip the shrimp halfway through cooking.
Spray the tops with oil about 2 minutes before the time is up.
Remove the shrimp from the basket.
Details below in printable recipe card ⬇️
✅ MY FAVORITE AIR FRYER ACCESSORIES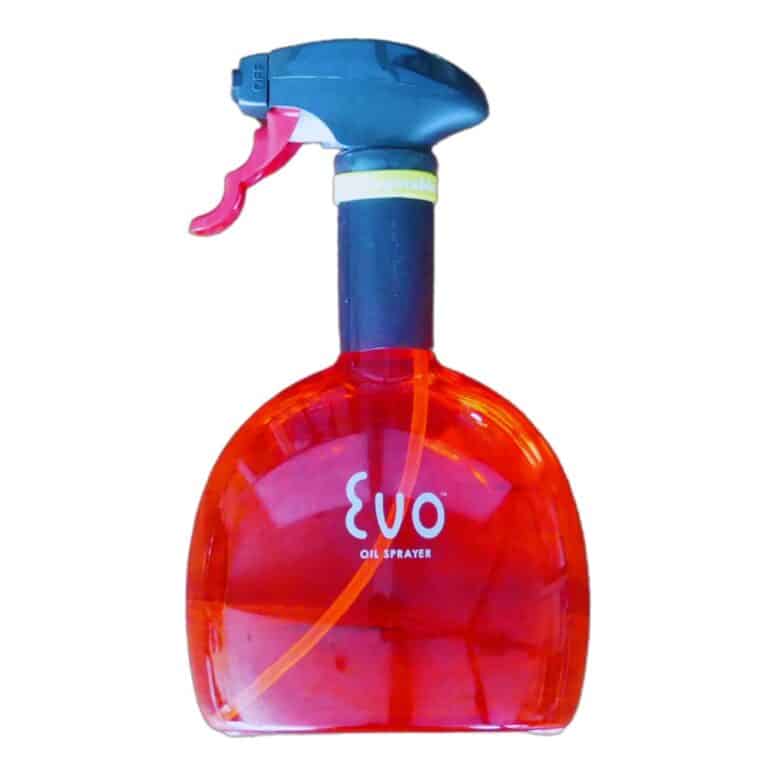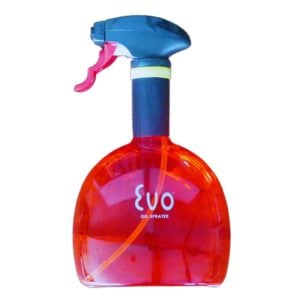 EVO oil sprayer is great for spraying oil on food. This is the best I've tried.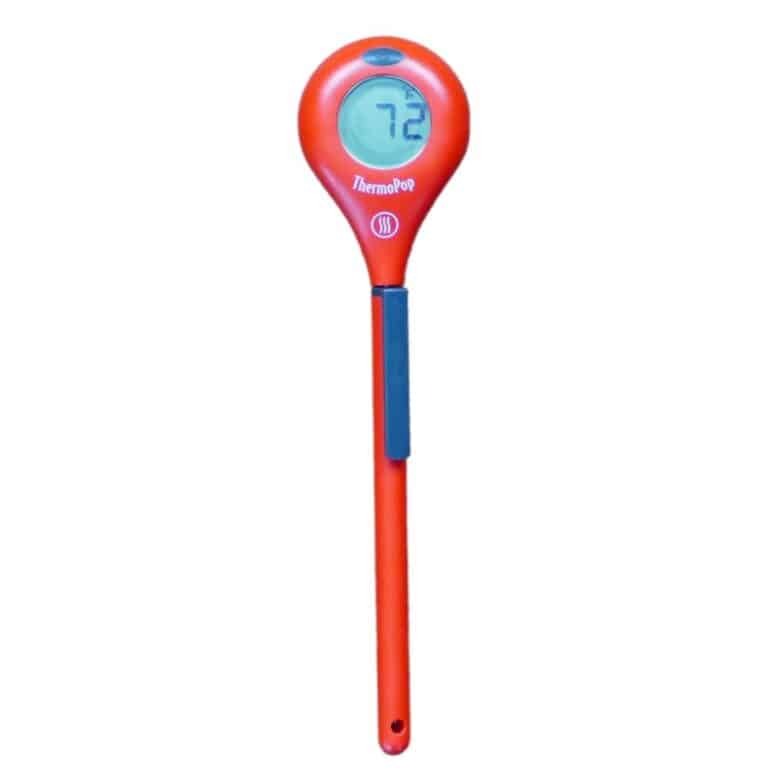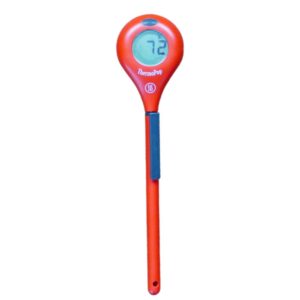 An instant-read thermometer is invaluable when air frying meats or frozen foods.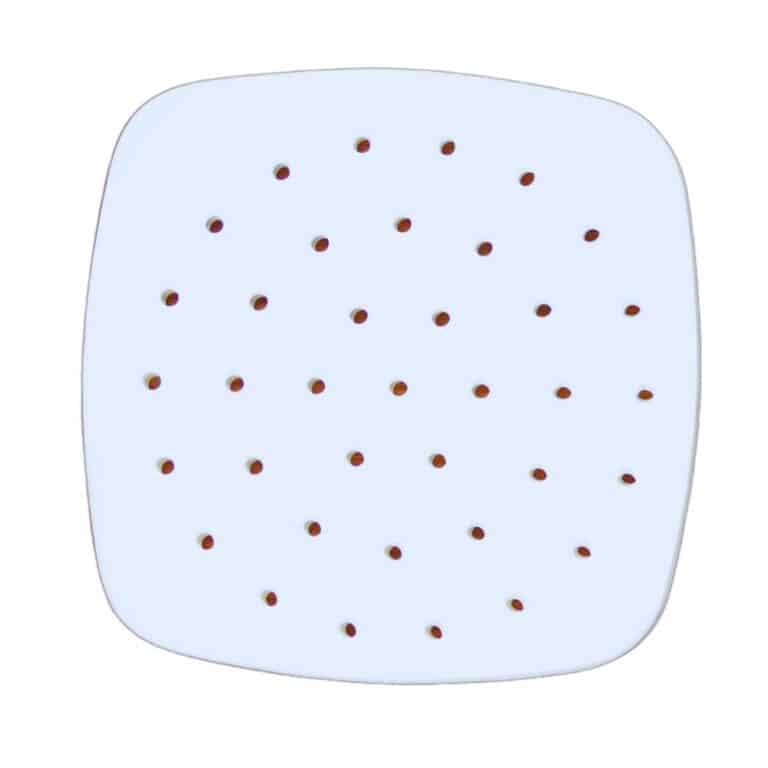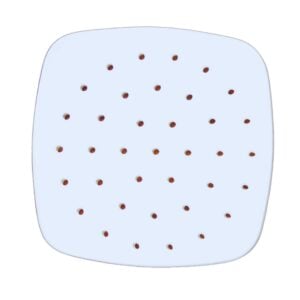 Perforated parchment sheets come in handy when making messy foods.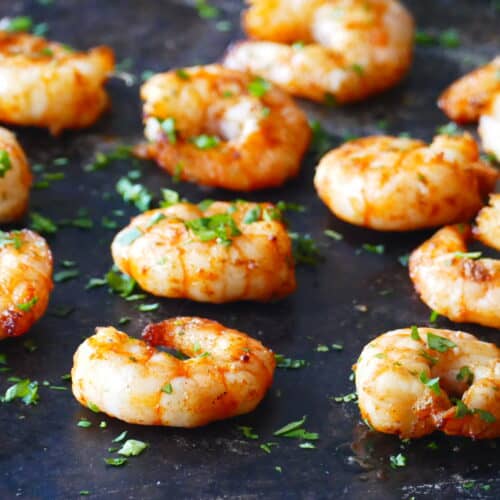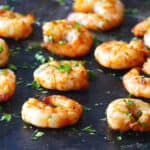 Air Fryer Frozen Shrimp Recipe
Make frozen shrimp in the air fryer! Thaw the shrimp or cook it from frozen using your air fryer. Simply preheat your air fryer, place the frozen shrimp inside, and in just a few minutes you'll have a perfectly cooked shrimp to use in recipes or as an appetizer.
Instructions
Preheat the air fryer to 400 degrees for 4 minutes.

Coat the shrimp with a mixture of salt, pepper, paprika, garlic powder, and onion powder.

Add the frozen shrimp to the air fryer basket without overlapping or overcrowding. Spray the tops with some oil spray.

Air fry for 6-9 minutes, flipping halfway through cooking. Cook in multiple batches if needed.

Spray the shrimp again with a bit of oil about 2 minutes before the cook time is up.

When the time's up, check to make sure the shrimp is cooked through. Air fry for another 2 minutes, if necessary.
Notes
* If the shrimp are stuck together in a clump, let them thaw a bit until you can separate the pieces.
Cook time may be more or less, depending on the size of the shrimp. So keep an eye on them for the last 4 minutes to make sure they aren't overcooking.
I don't usually drain any liquid that's accumulated in the basket because it evaporates by the end of the cooking process.
See the blog post for more detailed recipe tips.
Nutrition
Serving:
4
ounces
|
Calories:
180
kcal
|
Carbohydrates:
28
g
|
Protein:
7
g
|
Fat:
4
g
|
Saturated Fat:
1.5
g
|
Polyunsaturated Fat:
0.25
g
|
Monounsaturated Fat:
1.5
g
|
Cholesterol:
145
mg
|
Sodium:
635
mg
|
Fiber:
3
g
|
Sugar:
2
g
Thank you for visiting Paint the Kitchen Red. All photos and content are copyright protected. Please don't use any content without prior written permission. If you've made this recipe and would like to share it with your friends, please link back to this recipe. Thank you!
I am not a certified nutritionist. I provide my best estimate of nutritional information merely as a courtesy to my readers. If you depend on nutritional information for dietary or health reasons, I suggest using your favorite online nutrition calculator to confirm the nutritional value of this recipe based on the actual ingredients that you use.
Did you know that the best way to support your favorite bloggers is to comment and rate recipes, and share on social media? If you loved this recipe, please comment and give it a five ⭐ rating in the comment section below. If you're a pinner, pin this post using the Pin buttons at the top and bottom of this post and in the recipe card above. Thank you for your support!
The Best Instant Pot Shrimp Recipes- easy and delicious!
This collection of spicy and flavorful Instant Pot shrimp recipes are must-tries for your Instant Pot if you are a fan of shrimp.
GET RECIPES