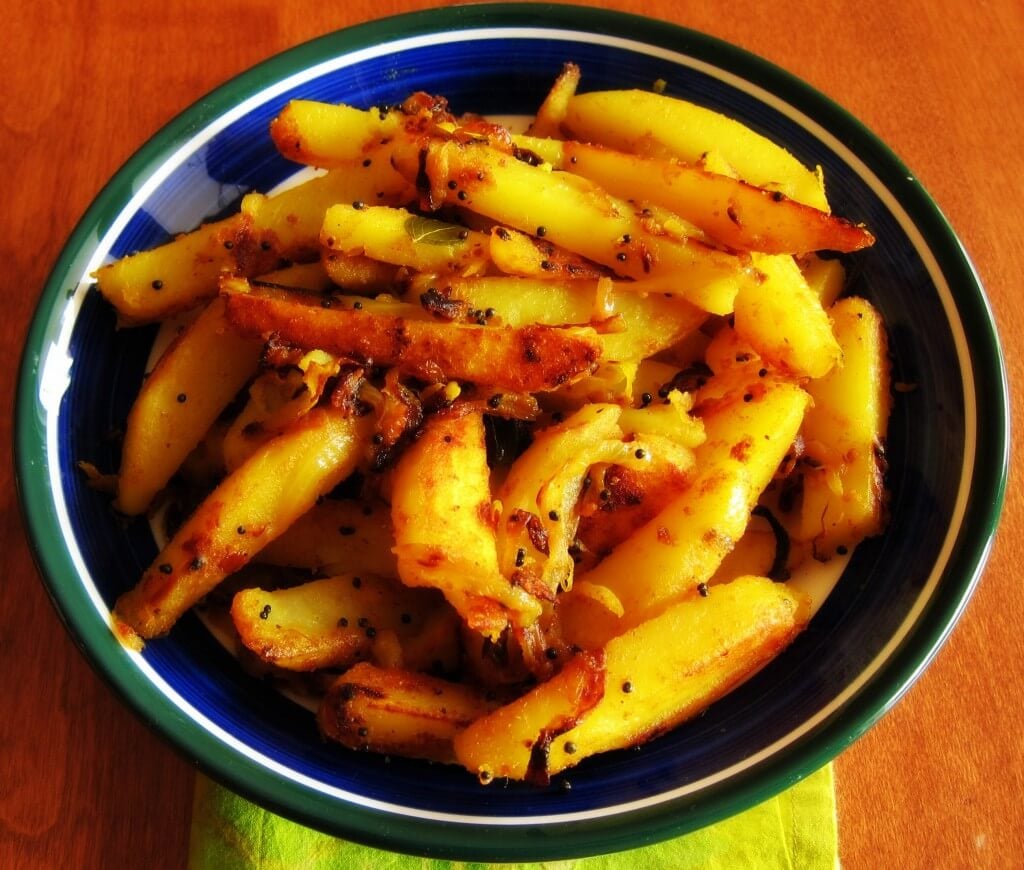 These Indian fried potatoes are from the state of Kerala, the part of India that I come from, where all kinds of vegetables are sauteed like in this recipe, to make a dry dish that is simple and quick, but tasty. You can use potatoes, sweet potatoes, yucca, or unripe plantains. Curry leaves can be found at South Asian grocery stores, but feel free to omit.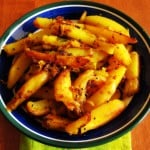 Fried Potatoes, Kerala Style
A quick and easy side dish to accompany any Indian curry.
Instructions
Heat oil in a large non-stick pan on medium-high heat.

When oil is very hot, add mustard seeds and cover the pan, allowing them to pop.

Lower heat to medium, and add curry leaves, if using.

Immediately add onion and garlic; fry until onions are translucent.

Add coriander, turmeric, cayenne, salt and stir until fragrant, about 30 seconds.

Add potatoes and stir to coat.

Cover and cook until potatoes are cooked but still firm

Stir occasionally and if potatoes are sticking to the bottom of the pan, add just a bit of water.

Uncover pan and allow the potatoes to brown slightly, occasionally stirring gently to prevent from sticking.

Serve as a side dish with a curry.
Thank you for visiting Paint the Kitchen Red. All photos and content are copyright protected. Please don't use any content without prior written permission. If you've made this recipe and would like to share it with your friends, please link back to this recipe. Thank you!