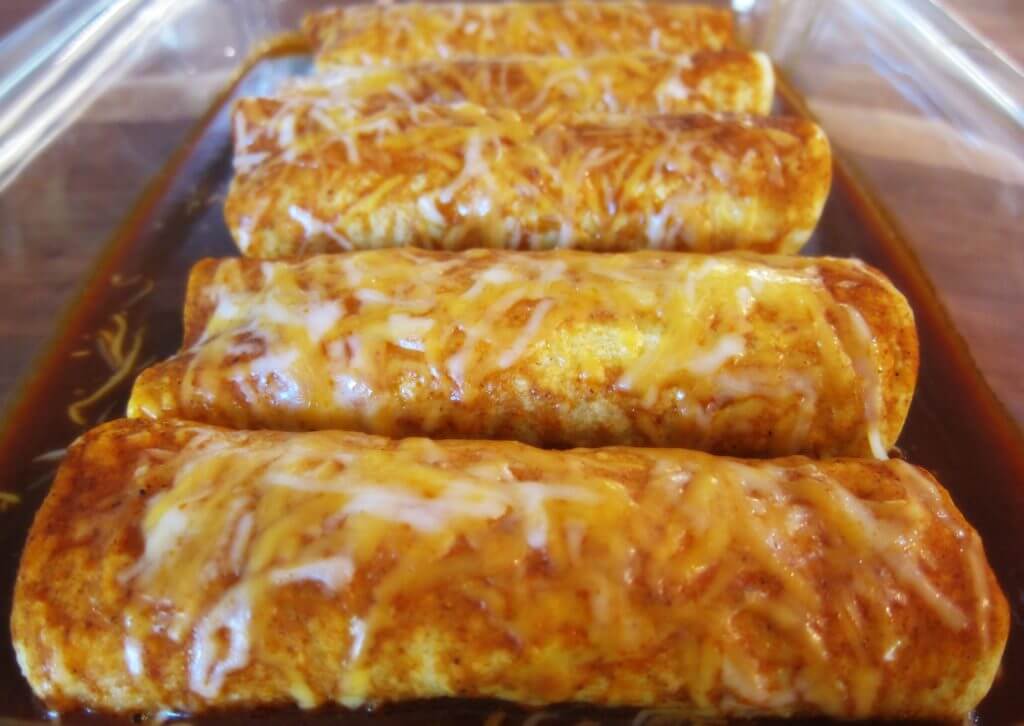 I first came across this recipe for Chicken Enchiladas many years ago while watching a TV episode of America's Test Kitchen on a Sunday afternoon. I just love that cooking show, by the way! I'd always made chicken enchiladas a different way: the filling and sauce separately. This episode presented an intriguing way of making the chicken enchiladas where you cook the chicken and sauce together and strain the sauce, which leaves behind the filling for the tortillas. If I had a 'Most Requested Recipes' list, this is the recipe that would top that list. Whenever I make these enchiladas for company, I always get a request for the recipe.
Through the years, I have modified the recipe a bit, but it is pretty close to the original. I increased the quantity of sauce and filling because the original recipe was not enough for my hungry family! If you have too much filling and sauce, just freeze them and you'll have an easy meal some weeknight in the future. My kids like to have these chicken enchiladas in flour tortillas, but I prefer the flavor of corn tortillas. So I usually make both kinds. This recipe is really worth the little extra time it takes to separate the chicken and sauce, so do give it a try!
Gather up your ingredients for the chicken enchiladas. I like to use uncooked corn tortillas that I cook on the stove before assembling the enchiladas. You can definitely use good quality packaged corn tortillas also.
Chicken Enchiladas Ingredients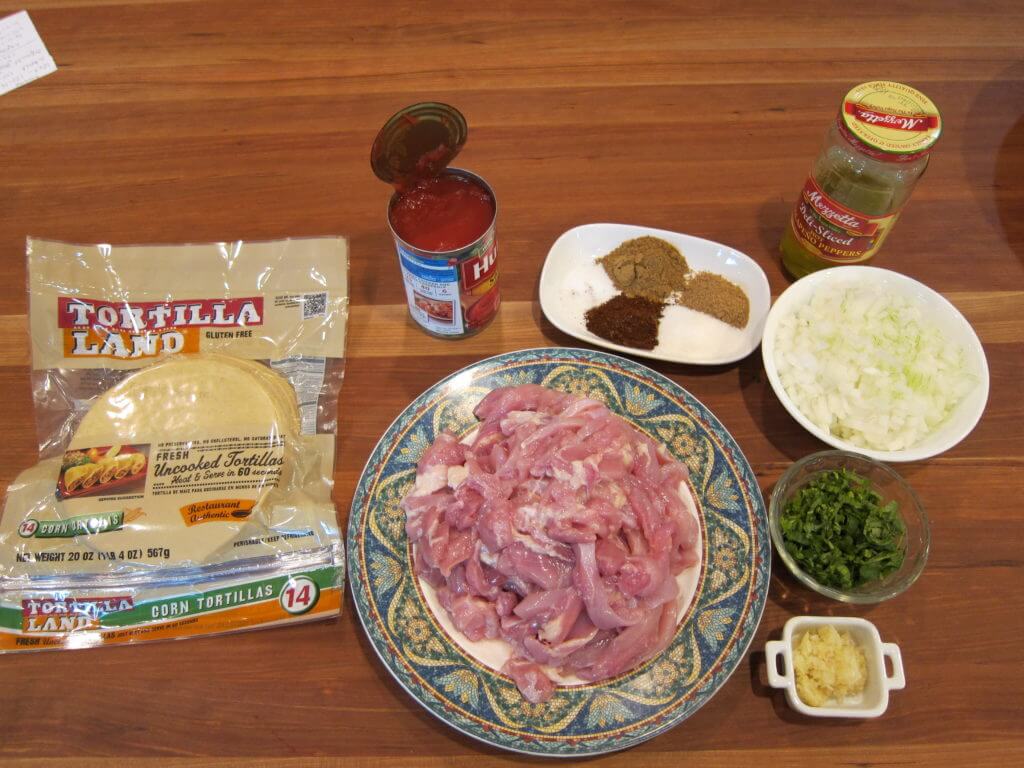 Chicken Enchiladas Instructions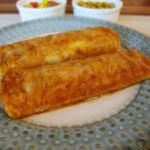 Chicken Enchiladas
A delicious Mexican chicken enchilada dish from America's Test Kitchen that is sure to please. These Chicken Enchiladas filled with chicken, jalapenos, and cheese are baked with a flavorful and spicy tomato sauce, topped with shredded cheese.
Instructions
Heat oil in large saucepan. Add onions and saute until softened and golden brown.

Add garlic and stir for 30 seconds.

Add chili, coriander and cumin powders, salt, and sugar. Cook for 30 seconds.

Add chicken and stir to coat the chicken with the spices for 30 seconds.

Add tomato sauce and water or broth, bring to a boil and lower heat to a simmer. Cook for 15 minutes, uncovered. Stir occasionally.

Pour chicken and sauce through a strainer into a bowl.

Once chicken cools down, mix together strained chicken, cilantro, jalapenos and 2 cups of cheese.

Preheat oven to 350 degrees Fahrenheit.

Spread 1 cup strained enchilada sauce in bottom of a 9 x 13 inch glass baking dish.

If using corn tortillas, heat each tortilla in the microwave for a few seconds to soften before filling.

Fill tortilla with ⅓ cup filling and roll tightly.

Place filled tortilla, seam side down, in prepared baking dish.

Repeat with remaining tortillas.

Pour 1 cup sauce over the filled tortillas.

Sprinkle remaining cheese over the top.

Cover dish with foil and bake for 25 minutes until heated through and cheese has melted.
Notes
* For my international readers, tomato sauce is canned tomato sauce, not ketchup! If you have extra sauce and filling, you can freeze and use at a later date. Great for when you have a busy evening and don't have time to prepare from scratch.
Thank you for visiting Paint the Kitchen Red. All photos and content are copyright protected. Please don't use any content without prior written permission. If you've made this recipe and would like to share it with your friends, please link back to this recipe. Thank you!