If you've decided to finally jump on the Instant Pot bandwagon, this is a great time to do it.  There are some wonderful deals out there this Black Friday and through the holiday season!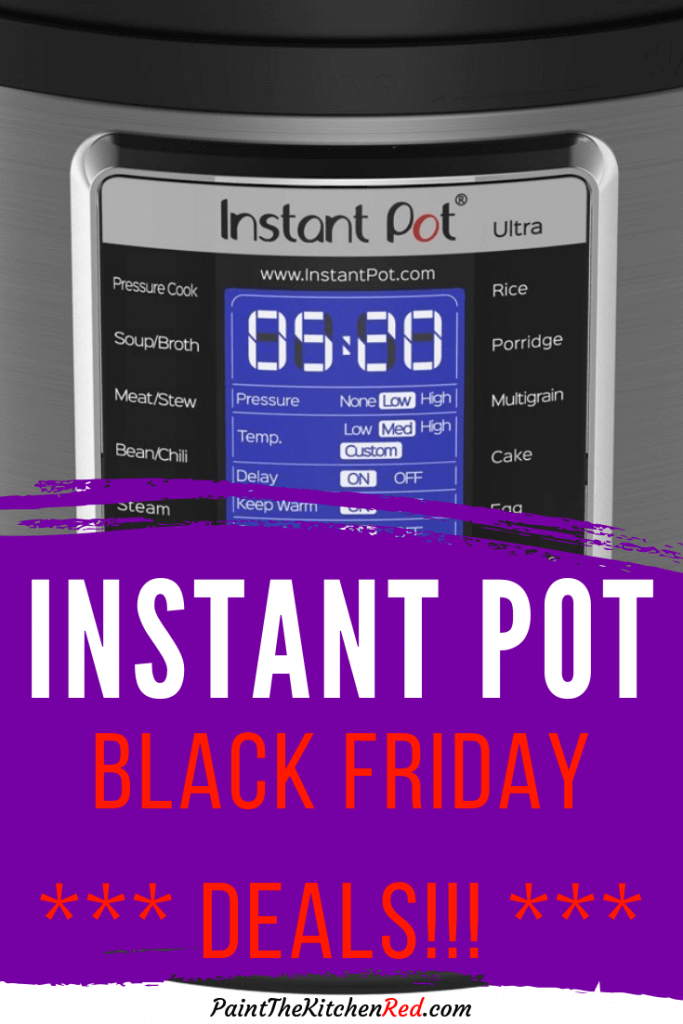 Which Instant Pot Should You Buy?
If you're confused about all the different models of Instant Pot, I've got this great Instant Pot Buying Guide that will help you out.  You'll first decide on what Instant Pot size to buy, and then decide on what Instant Pot model to buy.
My own personal favorite Instant Pot is the ULTRA 6 quart.  I'm also a fan of the DUO 6 quart.  The 8 quart models are great for when you want to double recipes!
[Read More: Instant Pot DUO Quick Start Guide and Instant Pot ULTRA Quick Start Guide]
---
Black Friday Instant Pot Deals for 2018
Amazon Black Friday Deals
Amazon continues to offer ongoing Black Friday deals.  Keep checking back on this page to find out what the best deals are.  I will update this page as soon as I find out what the deals are.   As of November 23 3:01pm EST here are some low prices:
Click on the links below to find out what the current prices are on amazon.com:
INSTANT POT LUX MODELS
INSTANT POT DUO MODELS
INSTANT POT DUO PLUS MODELS
INSTANT POT ULTRA MODELS
---
WALMART Black Friday Deals
---
KOHL'S Black Friday Deals
---
TARGET Black Friday Deals
---
MACY'S Black Friday Deals
---
BED BATH AND BEYOND Black Friday Deals
---
COSTCO Black Friday Deals